As a behaviorally-focused clinic, we offer classes, consultations and private lessons.
Many pet health problems start as or are influenced by behavior issues, and even a healthy pet may have behavior problems that disrupt home and family life.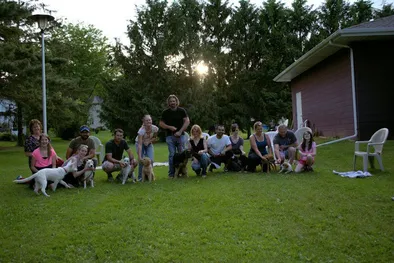 Lake Mills Veterinary Clinic has behavioral trainers who will help you understand your pet's behavior. From puppy preschool to tricks training, we offer fun, hands-on classes (basic through advanced) for dogs of all ages. We can also help with problem behaviors like barking, pulling at the leash and jumping up on people.
Let us help you turn your dog into a polite family pet who is fun to have around! All classes are taught using proven rewards-based methods.
(Photo by Alli Jerger)

---
Weighing your options? Not all behavior and training classes are created equally. Instructor certification, experience and choice of techniques vary widely. Click here to learn why we think we're among the best.
---